Legal Counsel to Minnesota Townships
General Counsel • Training • Special Counsel • Litigation
We recognize that town boards grapple with a wide range of legal issues and matters that are often unique to townships or significantly different from their bigger city counterparts. At Kennedy & Graven, Chartered, our attorneys deliver focused legal counsel in township law and devote a significant portion of our practice to serving the specific needs of both rural and urban townships.
Based in Minneapolis, our firm is a recognized leader in local government law. Since 1958, we have provided continuous representation to townships and municipalities statewide in Minnesota and Wisconsin. Our lawyers have provided services to over 350 townships in variety of matters, including general township law, roads, cartways, fire contracts, annexation, land use, public finance and litigation.
Township Law
Our township lawyers have extensive knowledge and experience in the everyday issues confronting town boards and commissions:
Planning and Zoning
Ordinance drafting, updating, and interpretation
Platting and subdivisions
Conditional uses and interim uses, rezoning, variances, and appeals
Approvals and regulation of feedlots and mining operations
Ordinance enforcement
Roads and Bridges
Establishing, altering, and vacating town roads and cartways
Responding to obstructions
Drainage issues and utility placement
Improvement projects
Ordinance drafting, including interim ordinances and amendments
Joint Powers Agreements for fire protection, police and emergency services, wastewater treatment, and other services
Contracting/Improvements
Maintenance and services contracts (including bids and procedural requirements)
Construction and improvements (including financing)
Special assessments
Subordinate service districts
Real Estate
Property acquisition and transfers
Condemnation
New town halls and new fire halls
Town Board Administration
Open Meeting Law / public participation in meetings
Hearings
Elections
Optional forms of town government
Conflicts of interest
Town supervisor, clerk, treasurer, and employee liability
Urban Towns – Most townships in Minnesota are exempt from the Data Practices Act. However, urban towns in the seven-county Metro area are not exempt, and we can advise on compliance with the Act. We are familiar with other legal matters unique to urban town government.
---
Attorneys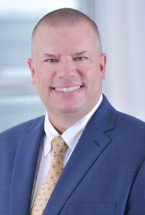 Shareholder and Former President
612-337-9214
General Municipal Law, Township Law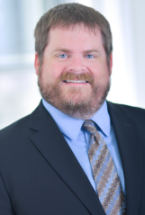 Shareholder
612-337-9207
General Municipal Law, Township Law, Litigation